Pilots don't learn to fly to do paperwork — yet they end up doing a lot of it before, during, and after their flights. Likewise, operators and ops managers see the paperwork piling up. Add the increasing demand for audited flight data from both government regulators and safety-conscious clients, and one has to ask: should I simply stay on the ground so I can avoid all the paperwork?
Fortunately, there is a quick and painless way for modern pilots and operators to handle all of these tasks and more on their smartphones, tablets and computers, because — as the saying goes — there is an app for that!
In this case, the app is an electronic flight bag (EFB) called Cirro. Designed, cloud-hosted, and offered on a monthly subscription basis by AirSuite, Cirro puts all aspects of flight planning, documentation and reporting in the palm of a pilot's hand. Cirro is designed to run on a wide range of smartphone platforms, including Android, Apple, and BlackBerry — and it is encrypted for maximum data security.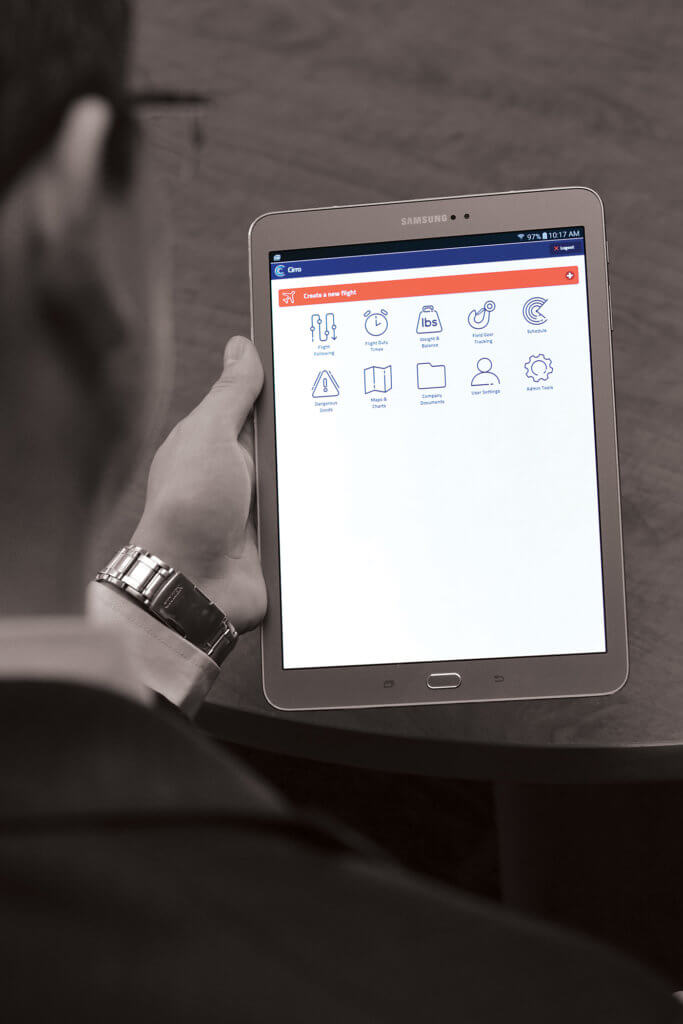 "My team and I developed Cirro originally as a private in-house app for a Canadian helicopter company, to have all the data auditors require available as needed," said Mike Kleywegt, CEO of AirSuite and Cirro's lead developer. "After a number of auditors told us how much they loved this app, plus the time it was saving for the company's pilots and managers, we decided to offer it to everyone by founding our company AirSuite Inc."
Simply put, "Cirro is a one-stop flight management solution that generates automated flight-tracking alerts, ensures regulatory compliance by generating reports on demand, and promises cost-savings by reducing the time needed to record and report," said Kim Latimer, communications lead at AirSuite. "Depending on the size of the fleet and how many pilots are using Cirro, aircraft operators can save anywhere from $200 to $2,000 a month — or more — on time that used to be spent on paperwork."
Here's how it works: Once you load the Cirro app on your smartphone, tablet or computer, you simply go step-by-step through the preflight procedures on screen. It is entirely a touch and tap process.
"Take aircraft weight and balance — Cirro comes with a wide selection of pre-loaded helicopter and fixed-wing profiles," said Kleywegt. "You just choose the aircraft you're flying, such as a Bell 412, and the app automatically uses that profile (we can create any aircraft profile) to log and calculate your aircraft weight and balance data, including filing the completed version to Transport Canada and saving it to our servers in the cloud."
Using the app, you can also tap in your detailed flight paths and itineraries (including the tracking of operations equipment, passengers, destinations and route).
Once the aircraft is in flight, Cirro provides the pilot and the ground with real-time flight tracking, including the flight's elapsed time, flight status and location. The app also keeps an eye on the pilot's flight duty time and warns the pilot and management if this time is in danger of being exceeded.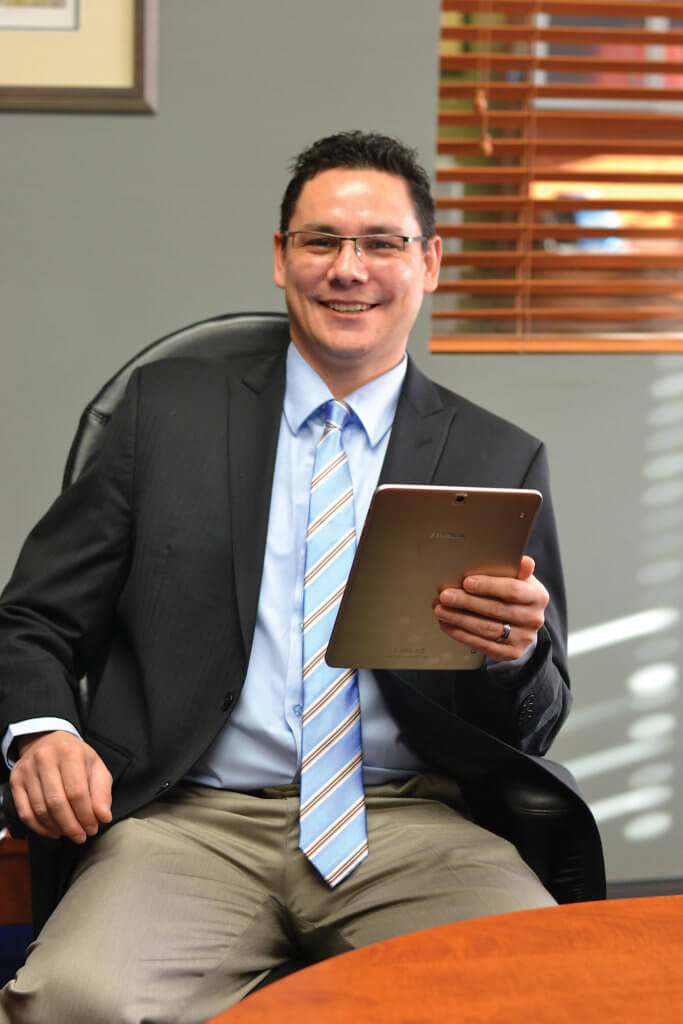 As well, Cirro manages the airborne transportation of dangerous goods by providing and filing electronic dangerous goods manifest, alerts, equivalency certificates and pilot notification forms. It even manages electronic document distribution (including revisions), and tracks certificates and alerts to upcoming and expired items. If a flight is overdue, Cirro's cloud-based servers automatically trigger telephone, email and text messages to pre-designated personnel.
Remote Helicopters in Slave Lake, Alberta, has adopted the system for its 11 aircraft — both on its computers and mobile devices. The company provides services for the petroleum and gas industry, as well as forestry and mining and exploration.
"It's exactly what we needed," said Jeff Lukan, president of Remote Helicopters. "Cirro is very easy to use and our pilots can access everything they need in a matter of minutes."
One cool feature AirSuite developed is Cirro's new billing and invoicing module.
"Using data generated during the flight, Remote Helicopters compiles its billing data electronically," said Latimer. "The result is faster, more accurate billing to and payment from customers — all while reducing the workload."
All told, Cirro is the flight management app that pilots and operators have been asking for. With Cirro onboard, pilots can focus on what they do best: flying aircraft, rather than pushing paper. via
Save